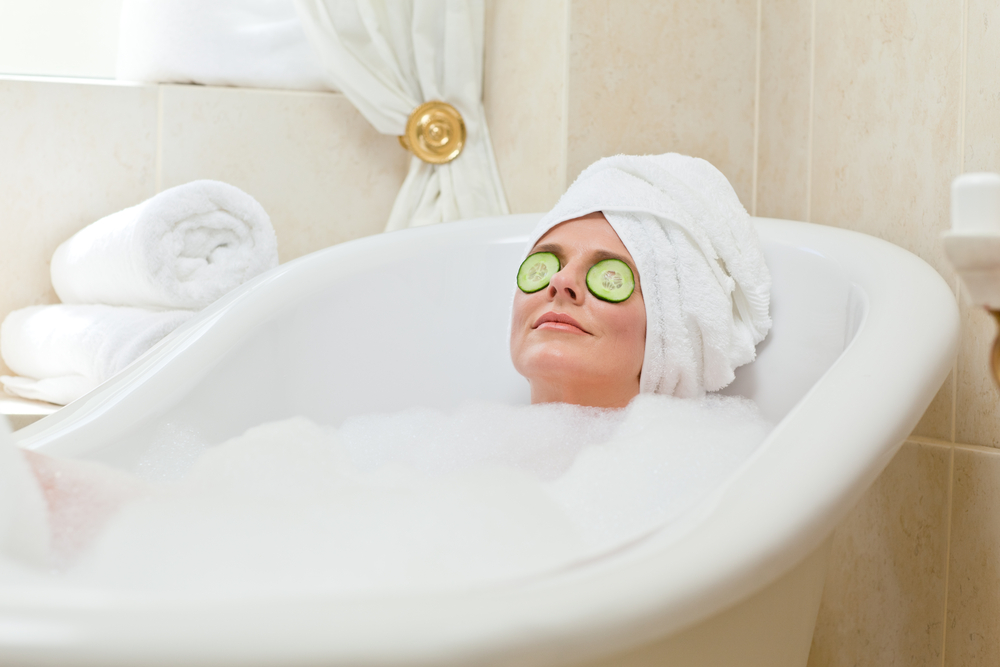 I might be alone in this, but to me, the epitome of a luxury is a deep, jetted bath tub. I was really hoping to score a house with one, but the housing market is crazy so beggars can't be choosers.
So, when I book a hotel room, if possible, I try to reserve one with a fancy tub. Apparently they are disappearing from modern hotels and Hotels.com isn't happy about it. So, they're looking for someone to be their Bath Boss. The position will be paid $5,000 to travel to New York for a week in November and stay in three luxury hotels—all of which have amazing bath tubs with awesome views.
Additionally, the Bath Boss will get a $1,000 travel stipend and a custom robe, slippers, and eye mask.
If you're interested in applying, you must be 21 or older and available to travel November 9 – 15, 2021. Sign up now at Hotels.com.