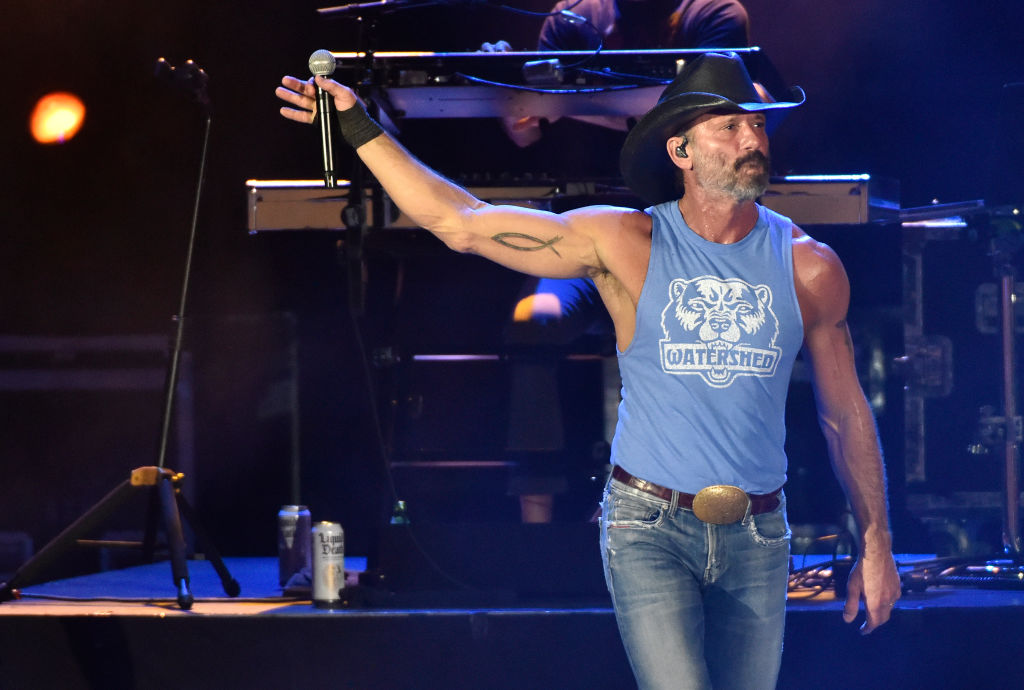 Well, you never truly know what's going to happen at a concert. Take this past weekend's Tim McGraw show in Reno, NV for example.
Fans told TMZ that Tim's voice sounded "off" and he forgot some of the lyrics to one of his songs. Apparently some people in the audience began to heckle him, and he was not having it. He first called the couple out and told them they could leave.
Then, he hopped off stage, essentially halting the concert, to address them face to face.
It's unclear what was actually said/done on the floor, but Tim eventually got back on stage and finished the set.