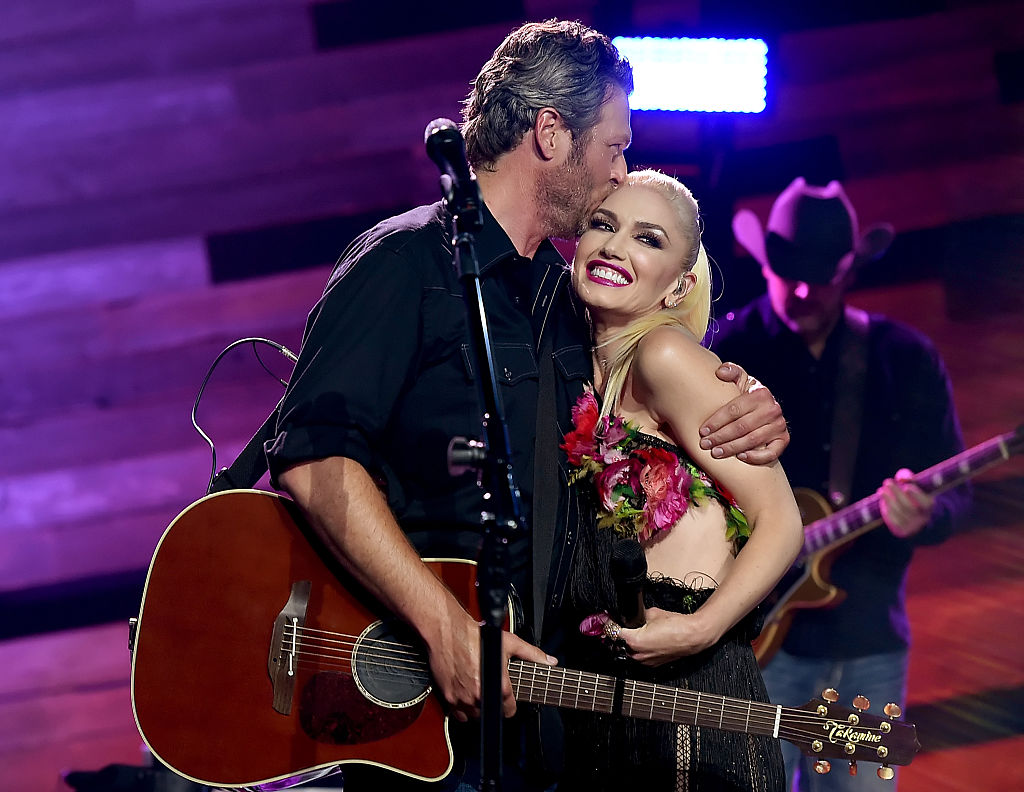 My husband and I got married on September 12 because that's the day we met, and I'm not good with dates. So, now I only have to remember one.
But, it looks like Gwen Stefani is the sentimental type who IS good with dates. On Sunday, she shared never-before-seen videos and a photo from Blake's proposal and wrote "one year ago today?!…October 17th 2020 we got engaged!"
The first video shows the two of them right after he popped the question, with Gwen happily showing off her left hand and exclaiming, "We just got engaged!" The second video is a close up of the ring…and it's a whopper of a diamond.
She also shared a photo that appears to be taken shortly after Blake asked/showed Gwen the ring.