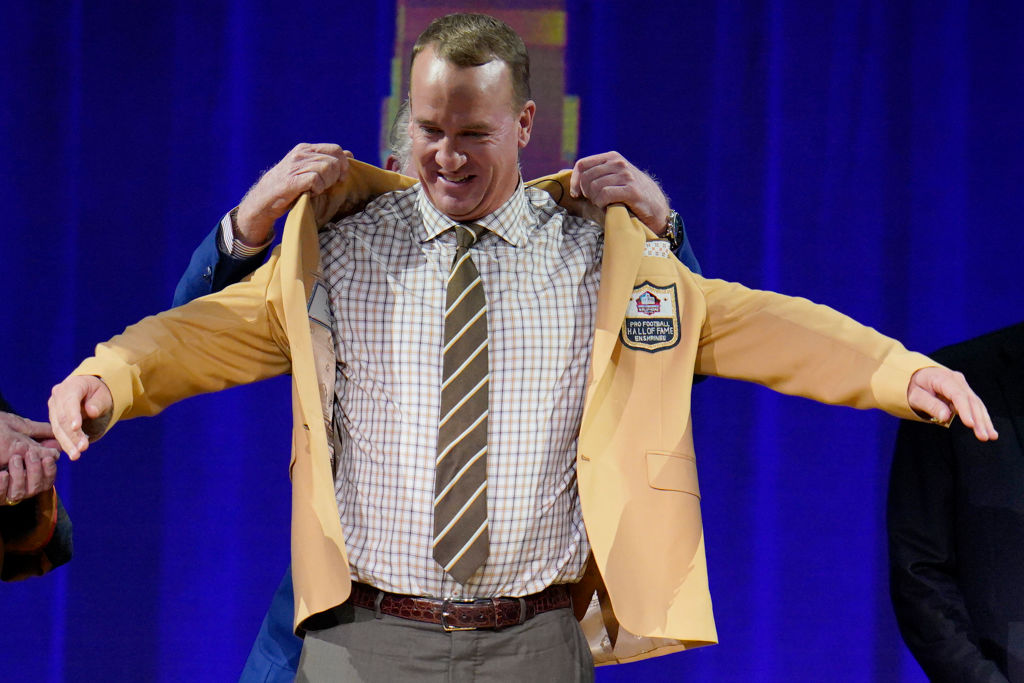 It's not every day a Super Bowl winning quarterback joins you on stage to sing one of your songs. But, on October 29, that's exactly what happened to Brett Eldredge.
Brett had a show at The Fillmore in Denver, where Peyton Manning and his family live. Peyton went to college in Tennessee and he is friends with multiple country artists, including Brad Paisley and Kenny Chesney. In fact, back in December he was photographed hanging with Luke Combs, Kenny Chesney, Jake Owen, Morgan Wallen and Cole Swindell.
It would appear that Peyton is a fan of Brett Eldredge, because he joined the singer on stage and belted out "The Reason" with him. The proof was posted on Instagram yesterday, and we'll just say you can't be good at everything.