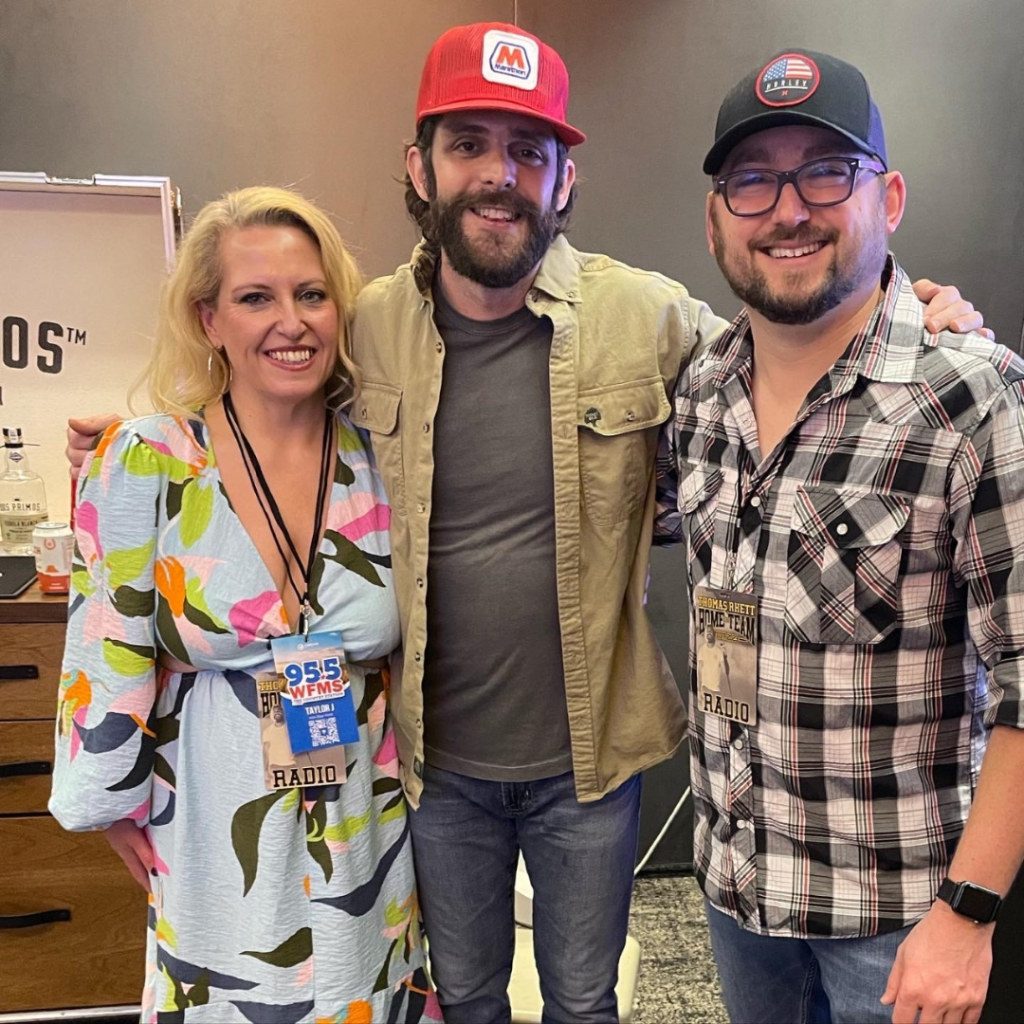 The Home Team Tour starring Thomas Rhett with Cole Swindell and Nate Smith stopped at Gainbridge Field House on Saturday night. The show was incredible, there was so much energy! I'm sure Thomas Rhett and Cole Swindell are absolutely exhausted because they sure didn't slow down following the tour stop!
On Sunday, Cole Swindell proposed to his girlfriend! I thought he looked a little nervous backstage. I thought it was because of the show, but maybe it was because he had a big life changing event ahead of him in less than 24 hours!
And then, Thomas Rhett hightailed it to Nashville on Sunday for that very rainy Taylor Swift show on Sunday night! He documented his fun on social media. He captioned one of his pictures with: Voice lost. Check. All the merch. Check. Heard 22 in the rain. Check. Inspired to play a 4 hour show. Check. 4 hours of sleep. Check. Totally worth it. Check.
Too bad Thomas Rhett didn't get inspired to play a 4 hour show prior to his Indianapolis Home Team Tour stop!