We're Jim, Deb & Kevin and you can hear us weekday mornings on 95.5 WFMS in Indy! We have been a morning team on WFMS since 2001 and we love what we do. (Okay, we don't LOVE that early morning alarm clock, but hey…)
We love everything about country music: How it tells a story, takes you back to a memory from your past and creates emotion, whether it's happy or sad. We have too many favorite songs over the years to pick just one and we love that country music artists are a lot like all of us:
Real people who value their family and country.
We consider you a part of our family and truly appreciate that you let us in to your home (or car or office) each and every day. It's an honor.
Crank up WFMS and we hope to see you soon!
Meet the Morning Show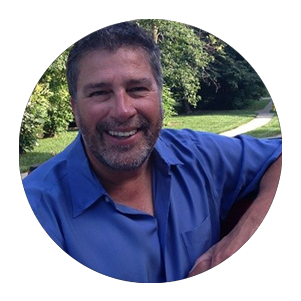 I've spent my life in the country, Country radio that is. For over 30 years I've been in the business and spent the last three decades at award winning WFMS radio in Indianapolis, Indiana hosting the morning show.
My love for Glen Campbell's music inspired me to start playing both Bluegrass and Country Music at the age of 9. In college my passion for music lead me to play in several bands, while playing in those bands, I got his start in radio at a station in Danville, Indiana, In the mid 80's, I played with a young aspiring fiddle player named Alison Krauss and traveled in a band with her while working full time at the station in Danville.
In 1986, I got my first break in country radio when I was added to the morning show line up and also became Program Director of WIRE in Indianapolis, the station I grew up listening to. In 1988, I began my career here at country music giant WFMS and have called WFMS my home for the past 28 years.
One of the big thrills of my career was in 2014 when I was honored to be inducted into the Country Radio Hall of Fame.
Over the years, I've been involved with many charity organizations, but my love for animals leads me to spend time helping the Humane Society of Indianapolis.
My greatest thrill is spending time with my family.
Favorite Sports Team: The Indianapolis Colts
Favorite TV Show: HGTV Fixer Upper
Favorite Food: Italian
Favorite Country Song: Garth Brooks Friends in Low Places
Favorite Movie: Field of Dreams