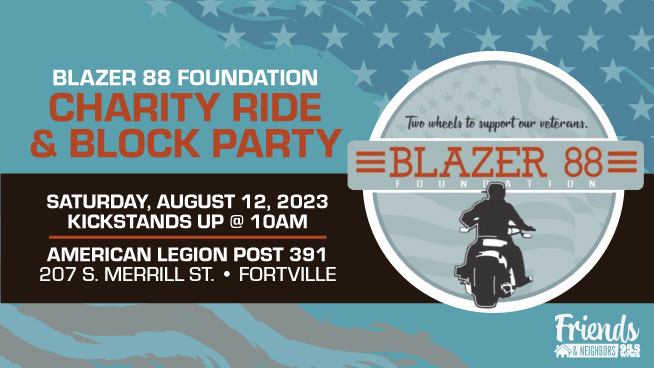 Registration starts at 9am and kick stands up at 10am. $30 per person and this includes breakfast, lunch, dinner and after party. All who pay will also receive a Blazer 88 T shirt. There will be live music and auction at the after party, plus more!
We encourage not only motorcycles to participate but any type of vehicle.
We started this ride in honor of a fallen Veteran and all the money goes to helping other Veterans in need. To date we have been able to provide over $60,000 of assistance to Veterans. We are hoping in 2023 alone we will be able to do that.