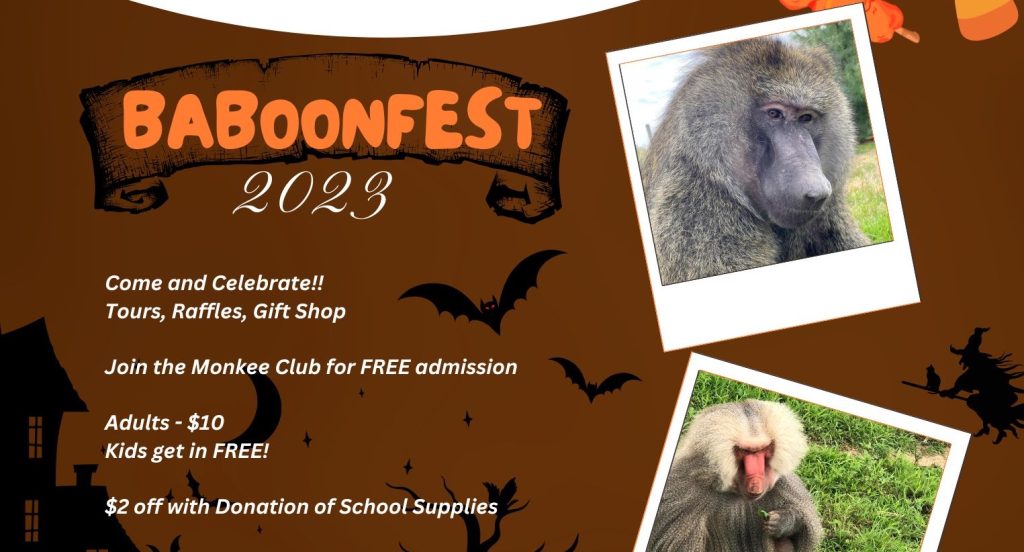 On Sunday, October 15th get ready for a wild adventure at Baboon Fest 2023! Immerse
yourself in the fascinating world of these charismatic creatures with
guided tours that offer insights into their behaviors and habitats.

Explore a diverse gift shop, showcasing baboon-themed merchandise and
souvenirs to take home. Unleash your inner artist with face painting
sessions, transforming into your favorite baboon species. Don't miss the
chance to win exciting prizes through raffles that support baboon
conservation efforts.
And of course, indulge in delicious hotdogs while
surrounded by the energetic ambiance of our baboon companions. Come on out for
a day of discovery, entertainment, and community as we celebrate the
captivating realm of baboons!