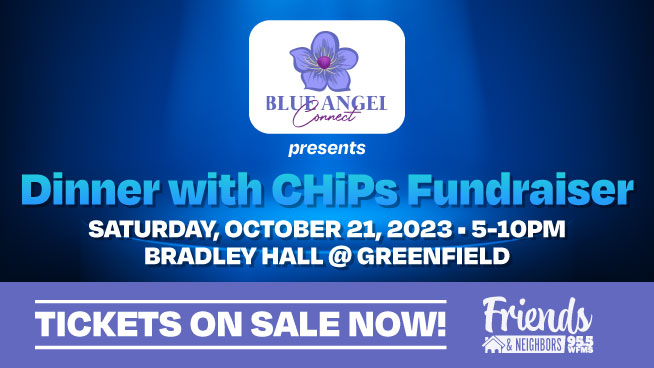 Blue Angel Connect, (a nonprofit organization), presents "Dinner with CHiPs" featuring the stars of the hit TV show, CHiPs, Larry Wilcox (Jon) and Erik Estrada (Ponch).
The event will be in two stages. An autograph and photo op event on Friday night, October 20th at the Sheraton Hotel @ Keystone Crossing in Indianapolis beginning at 5pm.
Then, the gala dinner with Jon and Ponch on Saturday night, October 21st at Bradley Hall in Greenfield, IN (just minutes east of downtown Indy). The dinner begins at 5pm with a Cocktail hour and a chance for you to mingle with both Jon and Ponch from the show.
All proceeds for this event will benefit Blue Angel Connect's annual Holiday Hope Christmas program.