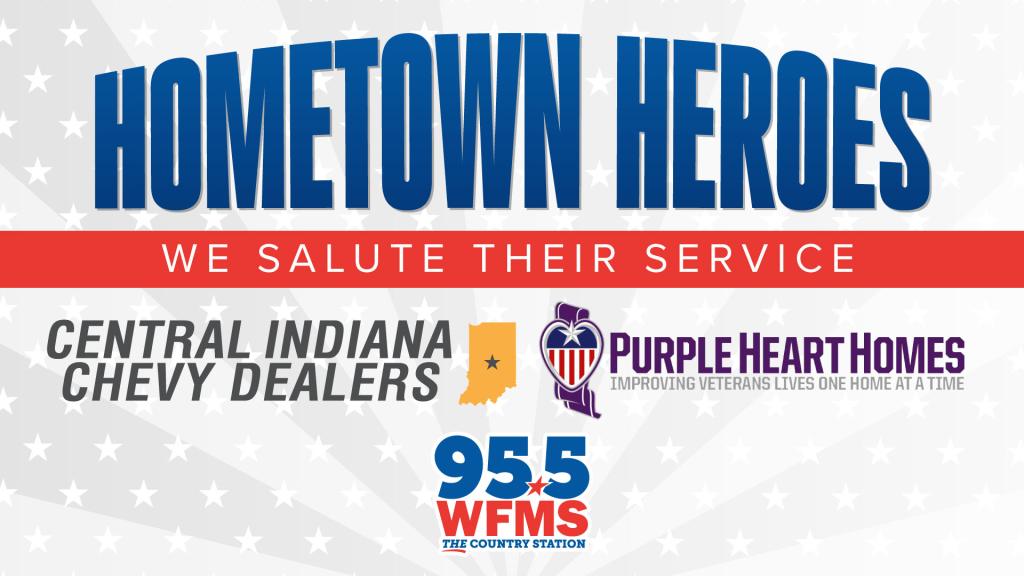 They may be your friends, they may be your neighbors, they may be your family members. No matter who they are to you, they're all Hoosiers. They're all Veterans. And they're all Heroes.
Sponsored by your Central Indiana Chevy Dealers and in partnership with Purple Heart Homes, a nonprofit Veterans-focused organization honoring those who bravely served, 95.5 WFMS salutes these Hometown Heroes.
Every month we present the Hometown Hero Award, paying tribute to one of the brave men and women who have served our country in the armed services and calls Central Indiana home.
If you'd like to nominate a Veteran, please fill out the form below. To learn more about Purple Heart Homes, please click Here.
---
Nominate Your Hometown Hero
Sponsored by

---