Win Tickets and Meet & Greet Passes to the Big Revival Tour
FRIDAY MAY 8TH | 8:00 PM
11501 Pavillion Drive Fishers, IN 46038
Don't have tickets to the Big Revival Tour yet? Join Deb at Casler's Kitchen & Bar at 8PM this Friday, May 8th in Fishers for your chance to walk away with a pair of tickets and Meet & Greet passes!
---
Official WFMS Kenny Chesney Tailgate Party
SATURDAY MAY 9TH | 10:00 AM
NK HURST BEAN LOT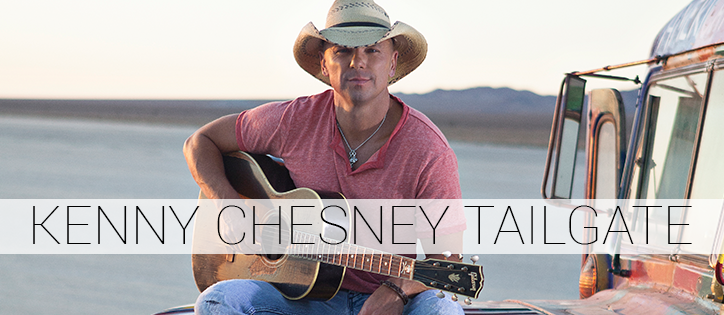 WFMS is hosting the ultimate Kenny Chesney tailgate party in the N.K. Hurst Bean Lot and we are inviting the best listeners to join us! The WFMS crew will invade the N.K. Hurst Company lot on Saturday May 9th at 10am and raise our pirate flags then proceed to party until the show starts! You won't want to miss this party as we crank the tunes and get you amped for the show! We will have ticket upgrades, and will put you in the sandbar! Let's make it a night you won't remember with the friends you will never forget.
First Come, First Serve
NO reserving, or 'holding' spaces
Hurst Bean Field Gates open at 8am – WFMS on-site at 10am
Vehicles will only be allowed to enter from westbound McCarty St., coming from Capitol Ave.
Cost is $40 per space (Bus / RV $80 with VERY LIMITED AVAILABITY)
No pass-outs or re-entry. Vehicle must stay in assigned space once in the lot
No walk-up purchases, you must be in a vehicle and ready to park.
---
 The Big Revival Tour Concert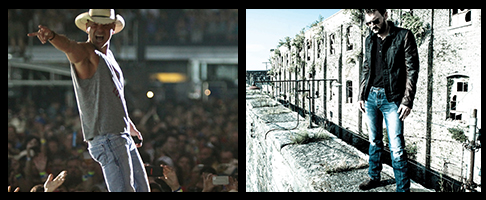 WFMS Welcomes Kenny Chesney and Eric Church to Lucas Oil Stadium!

---
The Big Revival Tour Afterparty
SATURDAY MAY 9TH | 8:00 PM
Hard Rock Cafe, Indianapolis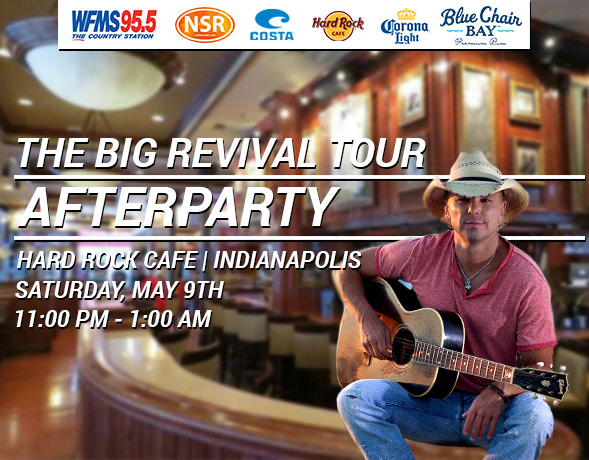 Join 95.5 WFMS at Hard Rock Café following the Big Revival Tour from 11 AM to 1 AM this Saturday for the official after party! We'll be giving away prizes including an Autographed Kenny Chesney guitar, Autographed No Shoes Nation helmet and 2 pairs of Costa sunglasses. Corona Light will be on special and served in commemorative Kenny Chesney Corona Light cups and Blue Chair Bay Rum will be around all night passing out samples.