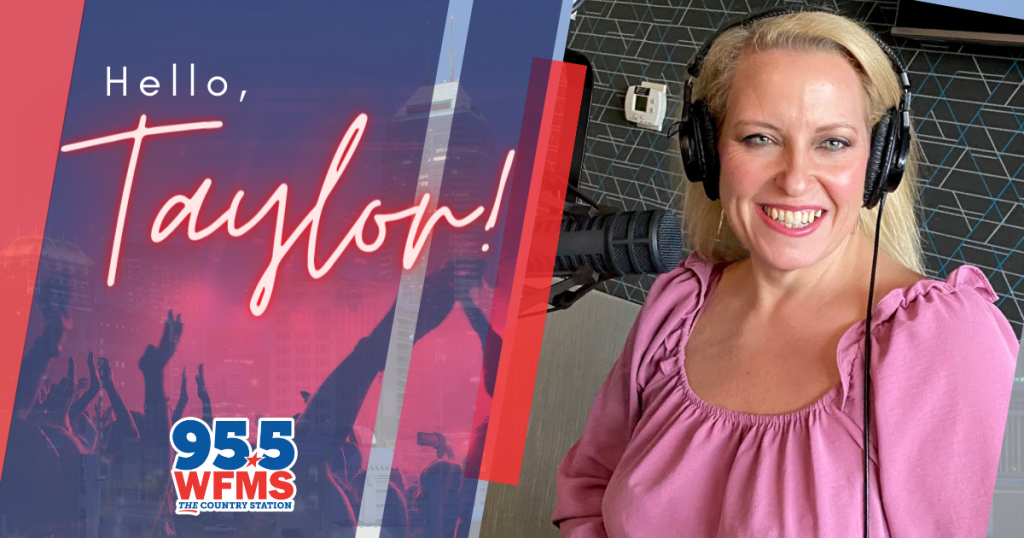 Taylor prefers to live in Midwestern states that start with the letter "I." She was born in Illinois, outside of Chicago, and comes to Indianapolis after five years in Des Moines, Iowa. Taylor did enjoy 15 years living in St. Louis near the banks of the Mississippi River and throwin' back some cold ones under the Gateway Arch while cheering on the St. Louis Cardinals.
In her free time, Taylor loves to read, binge Vanderpump Rules, and check out some live country music. In the past, you may have been more likely to find her doing bicep curls with a 12oz beer rather than 12-pound weights, but Taylor is way into health and fitness now. She's been on a health journey and has lost 80 pounds in the past few years. She is all about Cardio Dance, Spin Class, BodyStep, strength training and is on a constant quest to keep the workouts effective and engaging. Near the top of Taylor's Bucket List is to run a 5K.
When she's able to get away, it's off to the northern shores of Lake Michigan. Taylor's been vacationing up North every year since birth and plans to retire up there just as her grandmother did. "Fresh Coast is the Best Coast"!
Taylor is absolutely the stereotype of a crazy cat lady, though she only has one cat (her beloved Louie), and if you bump into her in Target, she'll probably have cat litter and a box of wine in her cart!
Taylor won't feel like she's fully lived until she's written at least one book and learns to play the guitar. Finally, when it comes to Taylor's favorite food, it's pretty simple: Tacos = Life.
Find her on social media:
Instagram @TaylorJRadio
Twitter @DSMTaylorJ
Tik Tok @Taylorjradio
---
Taylor's Blog