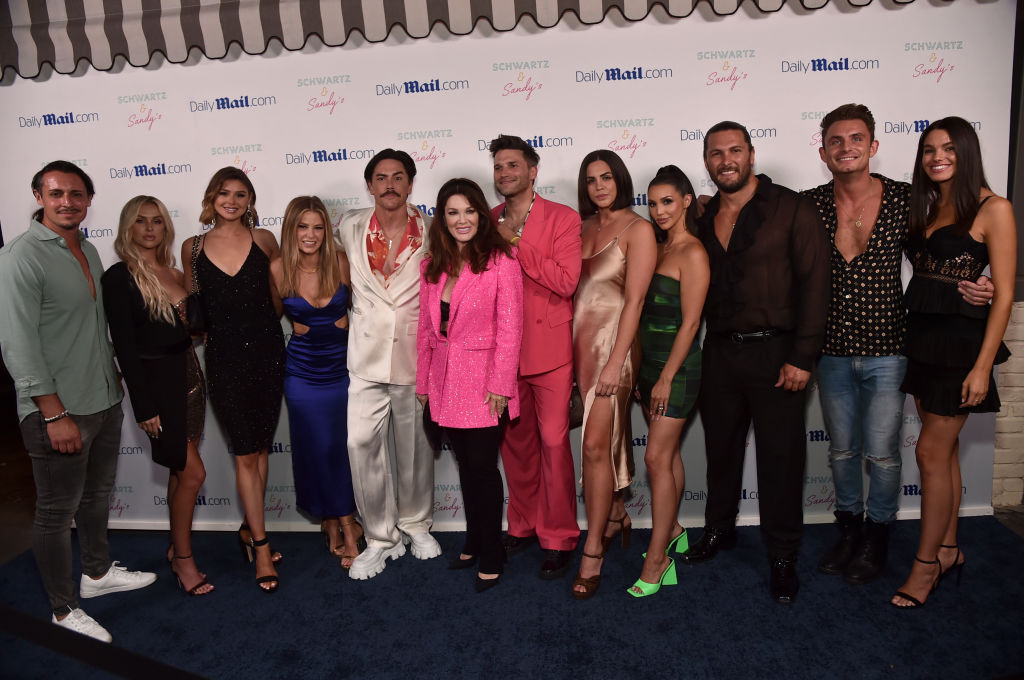 Tonight is the long-awaited Part 1 of the Vanderpump Rules Reunion. I know Tom Sandoval did unspeakably awful things, but i'm asking for you to offer grace on social media tonight. I actually know Tom and his father, Tony. I spent 15 years in St. Louis where Tom grew up. The first time I interviewed Tom was at the end of season one of Vanderpump Rules. At heart, he's a super sweet guy.
St. Louis is known as a big small town, everyone seems to know each other. Tom and I were connected by his best friend, Ali. I've known Ali Rafiq for 17 years. He used to emcee with me when I would make appearances for a radio station back in the day. When Tom made it big on Bravo, Ali encouraged me to interview Tom on the radio, so I obliged.
Through the years, I would see Ali out and about at different social events, he was always on the scene. But, he was so kind to everyone, just a guy out for a good time, friends with all. And through the years, his best friend, Tom Sandoval, would get more and more famous. He and Ali remained best friends with Ali always remaining humble despite his close friendship with an "It" guy of Hollywood.
Sadly, we received word on Saturday afternoon that Ali had passed on Friday. Shock. Ali was Muslim so his burial was so quick on Saturday that Tom wasn't able to attend the service and burial. And because of his friendship with Tom, Ali was, also, friend with the other members of the VPR crew.
It's surreal seeing my friend, Ali, on TMZ… about his passing.
So, I write this asking you to give some grace to a reality tv star who absolutely did sign up for what he's receiving. But know that Tom Sandoval is a reality star living through a real life nightmare literally losing his best friend. Grace.