Lady A's album, What A Song Can Do, is available now!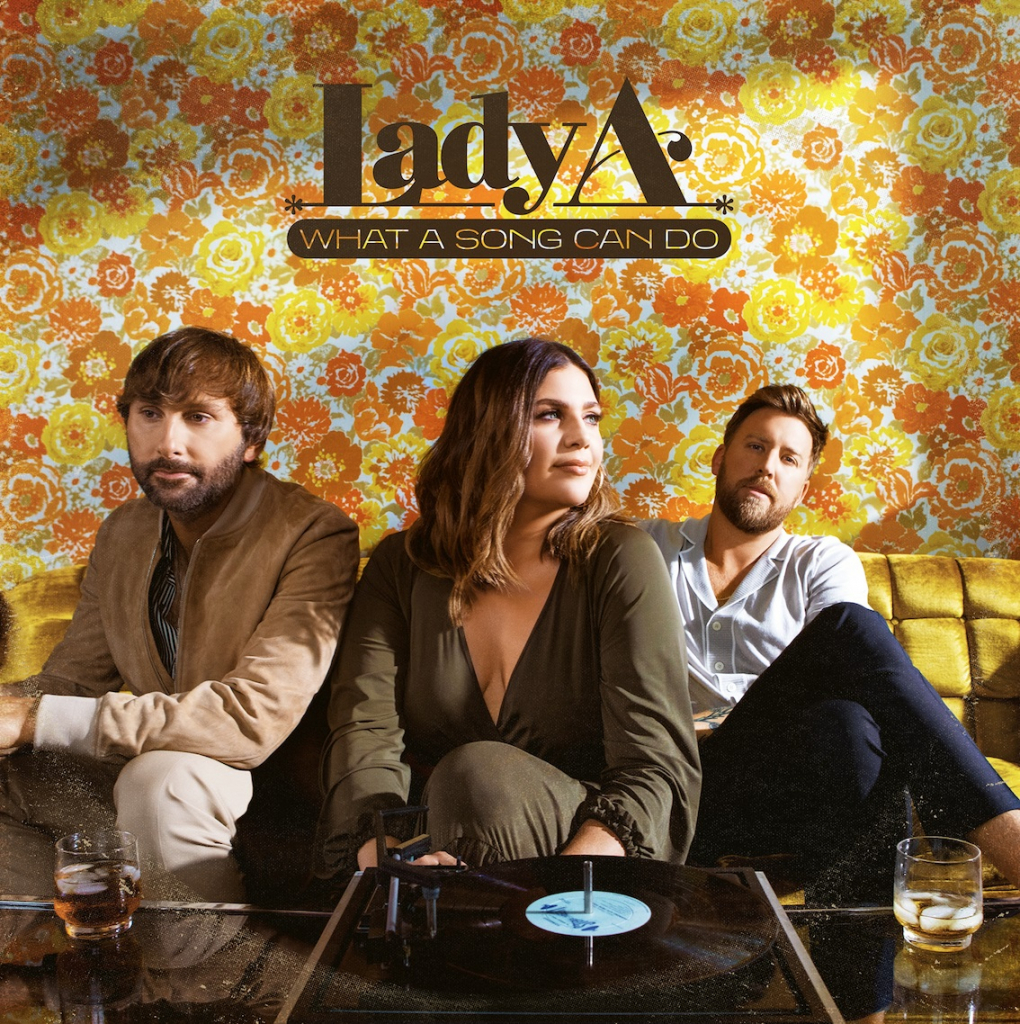 When Lady A released their album Ocean in November of 2019, they thought the following year would be filled with touring and appearances that would keep their time occupied.
But we all know what happened in 2020.
Dave Haywood, from Lady A, says that time off the road, and being at home allowed him, Charles Kelley and Hillary Scott the opportunity to write more songs, "You know, we wrote all this music during the pandemic. Obviously, we finished Ocean, we were preparing for that tour and had to cancel it because of the pandemic. So, we just put our heads down and started writing for an indefinite amount of time. I mean, we didn't know how long the pandemic was gonna last, and so we just wrote and wrote and wrote, kinda like we did for our very first album. So we had up to 60 songs we had written between the three of us."
The result of all that writing is their new album, What A Song Can Do.
While 13 years separate the projects, Charles admits that there are a lot of similarities between their 2008 self-titled debut album, and their latest release, "I think honesty. The first album was very present of where we were, and honest, and this one's probably the most honest. And there's definitely some songs in between that 15-year career where we were maybe chasing a little bit here and there, or just singing songs that weren't really where we are right now. I think that was a very present beginning and this is a very present point where we are right now."
Hillary agrees, she says that the momentum that was started on Ocean, is now carrying through to What a Song Can Do, "I think it's a continuation of what we really tried to step into on the last record, of just going back to the songs that are kind of pillars of who we are as a band, from the very beginning. And then that this album is a very present continuation of that, with us working on music that was our way of coping with the world stopping and everything we were going through as a band, and just wanting to be really honest and stay true to what we do with harmonies and the content of the songs."
Charles adds, "There's a little bit of everything on this record, which I like. I'm glad we did make a conscious effort to write about what we went through and what we're feeling, but also didn't want a record that was just so heavy, you know, cause that's not the kind of record we like to listen to. We like a little bit of everything."
What A Song Can Do track list:
1. "Talk Of This Town" | Dave Haywood, Charles Kelley, Hillary Scott, Nicolle Galyon, Jordan Reynolds
2. "What A Song Can Do" | Charles Kelley, Sam Ellis, Ryan Hurd, Laura Veltz
3. "Like A Lady" | Hillary Scott, Dave Barnes, Michelle Buzz, Martin Johnson, Brandon Paddock
4. "Things He Handed Down" | Charles Kelley, Julian Bunetta, Jesse Frasure, Thomas Rhett
5. "Fire" | Dave Haywood, Charles Kelley, Hillary Scott, Justin Ebach
6. "Chance Of Rain" | Dave Haywood, Charles Kelley, Topher Brown, Justin Ebach
7. "Worship What I Hate" | Dave Haywood, Hillary Scott, Natalie Hemby, Amy Wadge
8. "Where Would I Be" | David Garcia, Natalie Hemby, Jordan Terry Minton
9. "Friends Don't Let Friends" (featuring Carly Pearce, Thomas Rhett, Darius Rucker) | Charles Kelley, Julian Bunetta, Ashley Gorley, Thomas Rhett
10. "In Waves" | Charles Kelley, Joey Hendricks, Alysa Vanderheym, Michael Whitworth
11. "You Keep Thinking That" | Charles Kelley, Dave Cohen, Chris Gelbuda, Steven Lee Olsen
12. "Be That For You" | Dave Haywood, Charles Kelley, Corey Crowder
13. "Workin' On This Love" | Dave Haywood
14. "Swore I Was Leaving" | Dave Haywood, Charles Kelley, Hillary Scott, Jordan Reynolds, Parker Welling
Hillary cowrote the first single from What A Song Can Do, and shares the story behind "Like A Lady", "It is all about female empowerment, and I think the thing that I love the most about this song is it's not just about getting all fancy in heels and a dress. It's about just feeling comfortable in your skin, and that is what makes being a woman sexy, is when you're comfortable in your own skin."
When it comes to the guys in Lady A, Dave says "We were some of the biggest champions for 'Like A Lady' and we're honored to stand alongside Hillary." And Charles adds, "This song has such a great feel to it. One of the coolest parts of being in a co-ed band is being able to share those different perspectives, so that's just part of what we get to do."
What A Song Can Do – the new album from Lady A is available now
Photo Courtesy of Lady A